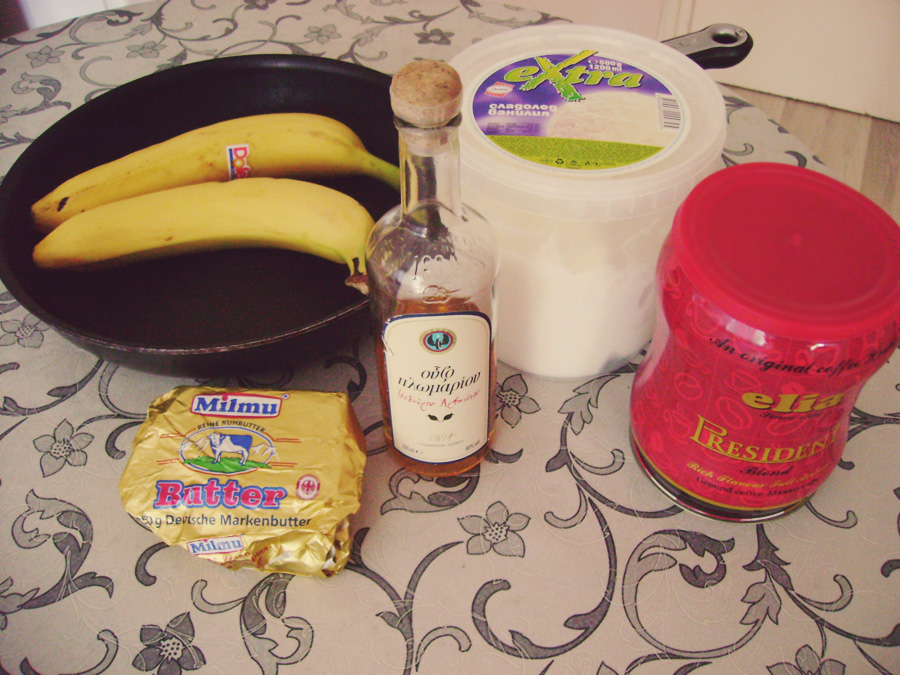 What do you need?

2 large under-ripe bananas
2 tablespoons butter
1 teaspoon ground cinnamon
¼ cup dark brown sugar
2 tablespoons banana liqueur
¼ cup dark rum
Splash of heavy cream
Vanilla ice cream
How to make it?

Peel the bananas. Slice them at an angle into 1-inch thick pieces.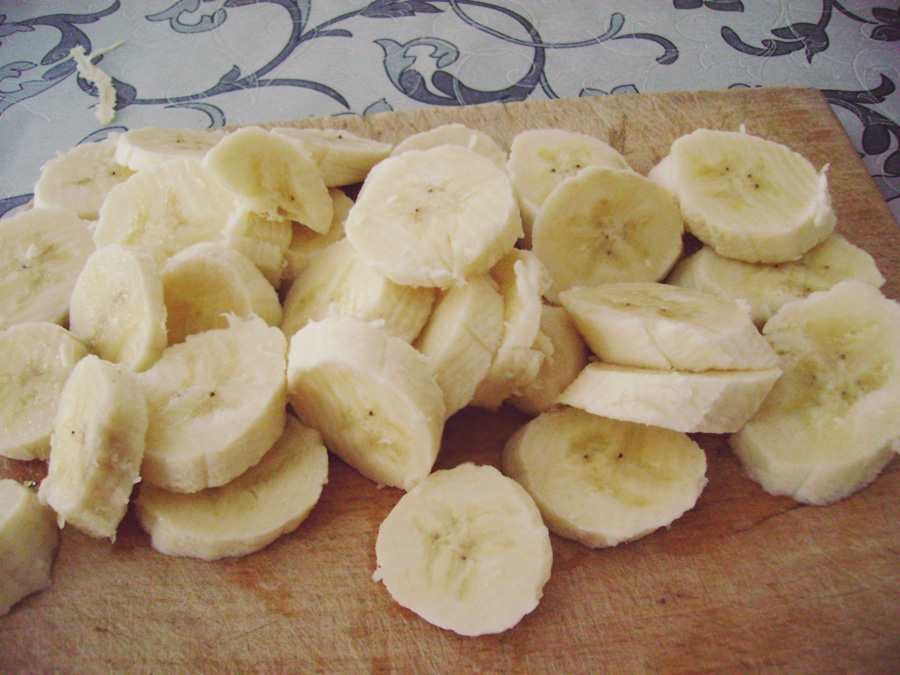 Heat a large saute pan over medium-high heat. Melt the butter. When the butter foams, lay in the pieces of banana, cut side down, and the cinnamon. Let the bananas cook about 30 seconds. Add the brown sugar stirring gently, turning the banana pieces once, until the sugar melts.


Turn bananas once more and add the banana liqueur, shaking and swirling the pan to combine the sauce ingredients. Add the rum and ignite either by tipping the pan towards the flame, or light contents with a match. (I did it without the flamable part and it was still very delicious, but if you feel brave enough you won't fire up the house - feel free to do it flambe! :D) Remove pan from burner and allow the flames to burn out completely. Place the pan back on the burner, turn up the heat and let the sauce reduce, spooning over bananas.

Add the heavy cream and cook a minute more so the sauce becomes thick and syrupy. Remove from heat. Spoon bananas and sauce over scoops of vanilla ice cream and serve immediately.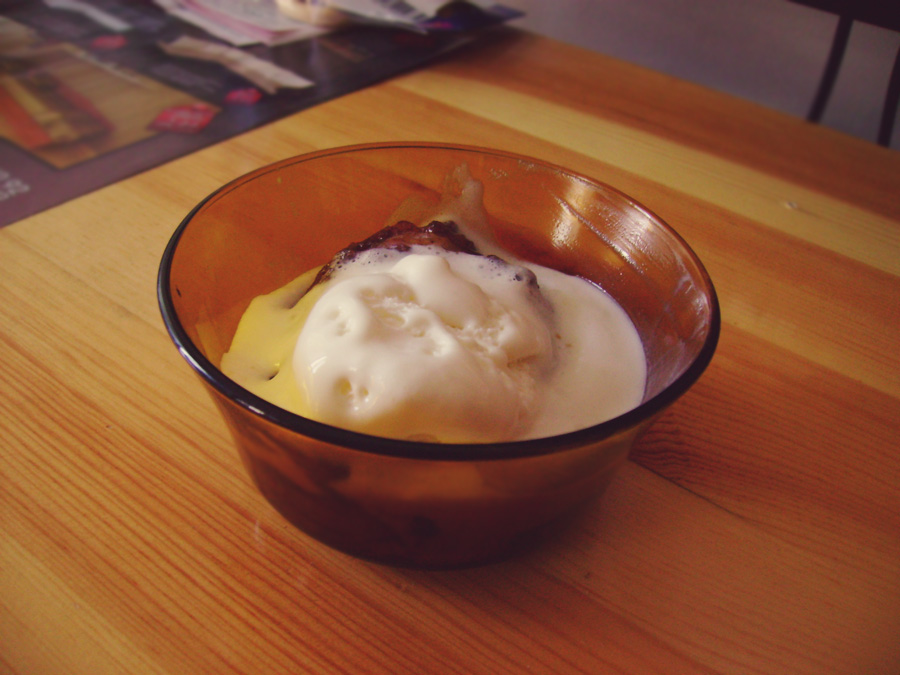 Quick, easy and delicious... Buon appetito! :)