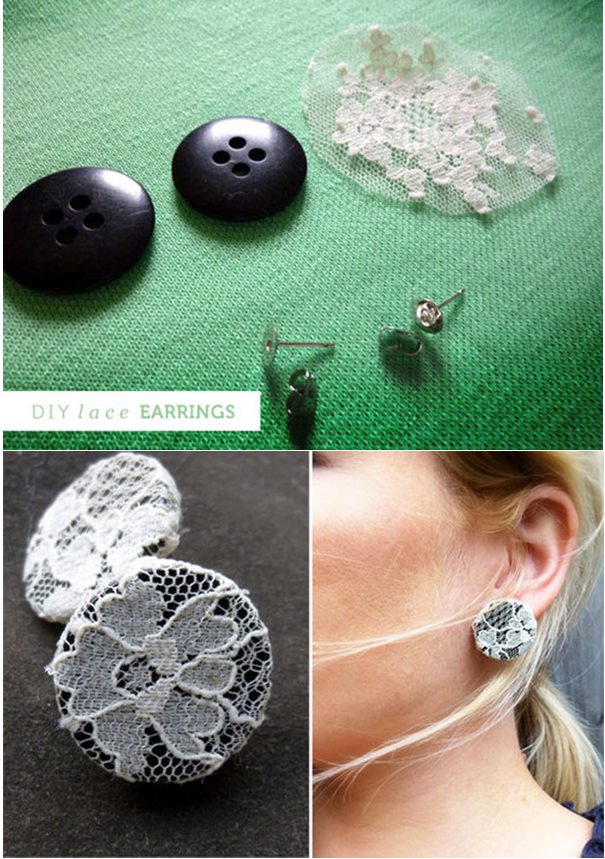 What do you need?
- Two larger flat buttons
- Piece of lace
- Two earring screws
How to make it?
~ Wrap the lace piece on the button, put a bit of hot silicone and press it with the screw for few seconds. ~
A quick Weekend DIY to fill your time with! (I'm going to post something creative for you every weekend) As you see, I just made a new design, I think it looks satisfying. Tomorrow is our tea-testing, so I hope I make some nice photos out of it... Yesterday I went to my hairdresser and got a new hairdo and tomorrow I'm going to finally dye it. My hair dye is called "Frosty Frappuccino", so I'm hoping for some nice results. Otherwise I bought a really lovely Essence lipliner, color 07 CUTE PINK. I recommend you doing little things to change your appearance, such as new hair cut or a new accessory, it might be something small, but it always makes you feel better!
And how's your weekend so far? :)