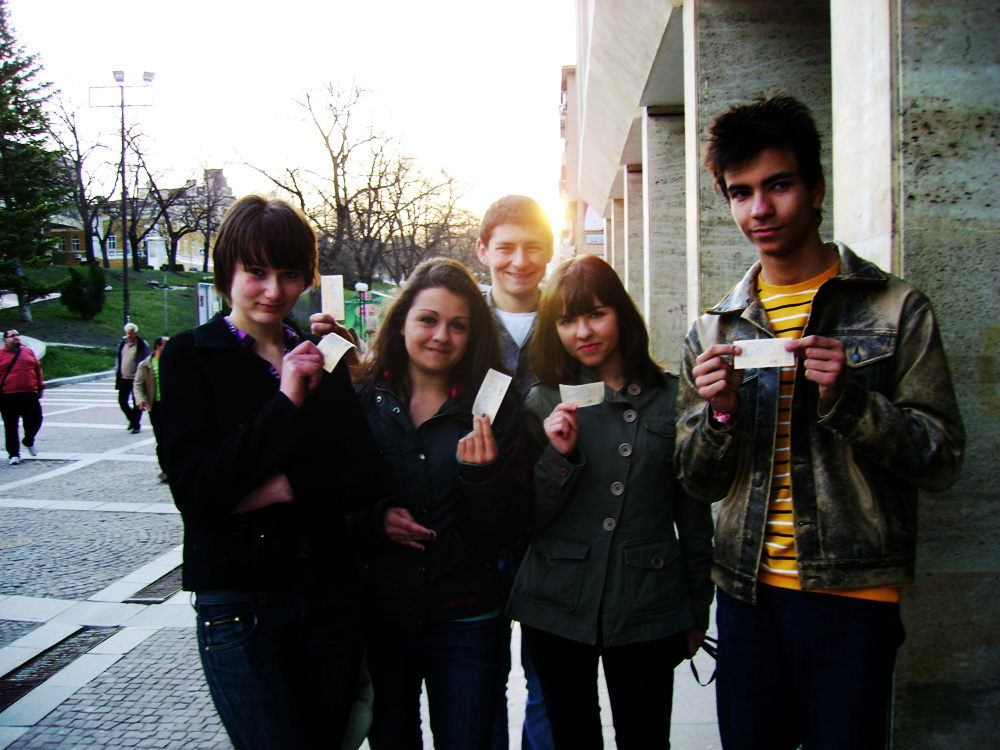 Since our Saturday library club assemblage went quite boring, like in preparing information for our little literary tour to historical destinations this month, going around travelling agencies and drinking bitter coffee (with chocolate and cream), we decided to compensate it all in a way by going together (we even have a new addition aaa) to a 2 hour's and a half long theatrical play, which was all worth. The story was actually based on Branislav Nušiću's comedy "Doctor" (and called the same way) and as weird as it may sound it's actually quite nice and different going to a teathre with your friends, but... What's not great what you're with your friends?!
By the way I was wearing my XiuXian clarks, Double U jeans aaand my all time favorite SUD Express military jacket!
And how was your weekend?